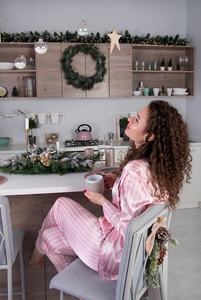 The Holiday Bustle
Some people love to shop until they drop and others like the ability to shop online and not have to deal with all the hustle and bustle of the busy holiday season. Whatever your preference, the holiday season could become stressful.
It's important to take care of yourself with a lot of rest and peace of mind.
When you feel good about yourself, whether it's cultivating healthy eating habits, working out or practicing mindfulness activities like meditation, looking  and feeling your best helps to boost a sense of well-being.
Here are some helpful tips to help you navigate the busy holidays:
---