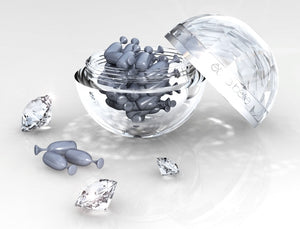 Etre Belle Time Control Lift Capsules
One of the most significant Skin problems affecting most people in the entire world is Premature Skin Aging. This issue affects countless of people. However, there is good news for everyone.  A team of scientists led by Dr. Karl Folker in the late 1950s discovered a miracle ingredient that would help to change the world of skin care. Their great discovery and miracle were the Coenzyme Q10. The team of scientist recognized the great importance of Coenzyme Q10, which helps in respiration and energy provision for human cells. Although Coenzyme Q10, resembles a vitamin it is a found in the mitochondria. Mitochondria are useful in the generation of energy in the form of ATP. Coenzyme Q10 is helpful in the production of energy, so this that without Coenzyme Q10, there will be no energy generation. No energy generation implies that the human cell will not be able to perform its duties.
Etre Belle Time Control Method
Etre Belle Time Control Method helps to reduce premature aging by the provision of Coenzyme Q10. The use of both Coenzymes and other serums, it helps the skin to look younger by increasing cells generations and cell metabolism. It also helps to improve collagen synthesis and the ability of the skin to retain its moisture.
With New Time Control Capsules by Etre Belle, your skin will look younger feel firmer and smooth. Also, it will help reduce wrinkles and keep the skin moisture. So if you are tired of your skin aging too fast and you want to look younger, then try Etre Belle Time Control Lift Capsules.
---